Hellen Keller's Doll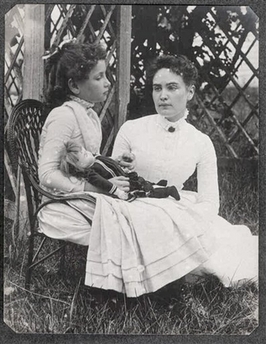 This is a recently found photo of Helen Kellerin 1888, seated next to her teacher, Anne Sullivan. Helen is holding a doll,possibly a gift from her teacher. When Sullivan arrived at the Keller household to teach Helen, she gave her a doll as a present, and spelled the word doll into her hand.

The photo shows Helen Keller when she was eight years old, left, holding hands with her teacher, Anne Sullivan, during a summer vacation to Brewster, Mass., on Cape Cod. A staff member at the New England Historic Genealogical Society in Boston discovered the photograph while going through a large photography collection recently donated to the society. the photo is believed to be the first known of Helen Keller with one of her dolls.

Can you identify the doll?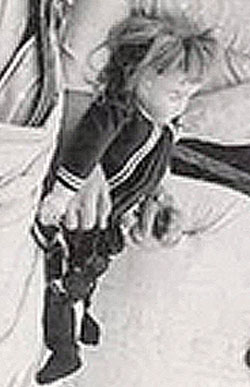 This is a rotated view of the doll.
Source: http://edition.cnn.com/2008/US/03/05/helen.keller.ap/index.html?eref=rss_topstories